Here's What Our clients really think about US!
"Why I Love Shendals"

"OMG! I have had so many comments about my hair after having the keratin treatment yesterday, even from complete strangers :D So happy! even after I washed my hair, it remained straight and silky (i was having nightmares that when i finally washed my

...

hair it would be curly and frizzy haha). It took me 7 minutes to blowdry and style my hair this morning, when previously it would took nearly 20 minutes (even then it wasnt this smooth and straight!). I feel so much happier in myself, as I feel more confident having such beautiful shiny healthier hair :) Thank you so much for the great work girls xo Would recommend you to everyone!
Jade Davidson
I recently came to your salon for a colour and a cut. I have had a few bad experiences at others salons, so I was a little afraid it would be the same story...Not what I wanted..wrong colour... unhappy with cut and unable to maintain...well I am soooo happy I had a consultation it was great, after a short conversation with her, she knew exactly what I had in MY mind, and not only did I come out feeling great.... looking great.... when I washed and dried my own hair it was easy and looked just like she had done it. Thank you so much..I will be back.....Thanks you have restored my faith in hairdressing....but please don't go anywhere or win the lotto, I need you.......
Many thanks
Michaela Weston
"It was my first time at Shendals as part of my search for a new hairdresser and colourist since moving to the area. They did a great job and you can tell by the way they interacted with others, that they were are highly committed and loved their profession. I didn't need someone else to tell me that my colour and cut looked great, I could tell myself (haha). I'm very happy

Sandra Tindale-Lam of Mt Pleasant
"I have been a client at Shendals for at least 15 years now. Even though I have relocated to Bunbury over 2 years ago, I still come to Shendals every 6 weeks to have my hair done! I tried a local salon once but it wasn't the same. At Shendals I always get excellent, friendly & personal service, & I am always happy with the results. Throughout the 15 plus years the crew has kept me up to date with products& styles that suit me."
Anita Shortland from Leschenault Bunbury
"All the girls working at Shendals are great hairstylists & every time I've either done my hair or I have recommended a friend to Shendals it has turned out great! I would also like to state that it is a really enjoyable experience"
Stephanie Pivac of Spearwood
"The reasons why I love going to Shendal's is because I always get such a professional job done with my hair regardless of who does it for me. The team at Shendal's are all really friendly and work together really well. The hair washes are done so well with a great head massage and a massaging chair."
Kristina Morrisey of Salter Point
"I have been attending Shendal's Salon for over 17 years, and my appointments average out to approximately every six weeks. I find the expertise and client care to be of the highest standard, and the courteous and friendly attention of the staff is always welcome. The policy of Management, of taking full responsibility for their ability and quality of workmanship, is re-assuring and reflects the superior training and staff management programs that are obviously in place. I recommend this salon with no hesitation whatsoever."
Anne Davidson Director – A.L. & Associates Pty Ltd
"It doesn't matter what I look like or how I feel when I walk into Shendals, I am guaranteed to walk out looking fabulous and, more importantly, feeling great. Kendal and her team are expert hair technicians who are creative in their approach to hair styling. I often have people commenting on my style and colour, they always ask me who does my hair, even 5 weeks after my last visit to the salon! The reason I keep going back to Shendals is because of the friendly, positive and comfortable atmosphere of the salon, but most importantly because I trust the team to look after such an important part of my identity, my hair!"
Amanda H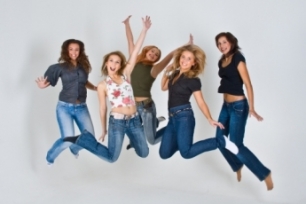 At Shendals we really care about what our clients think about their visit to Shendals. We encourage honest feed back so we can improve & celebrate our work.

Have your say about your visit to Shendals & fill out a salon review you will be rewarded with a $10 voucher its our way of saying thankyou for your time & feed back.

Thank you
K

endal de Graaf